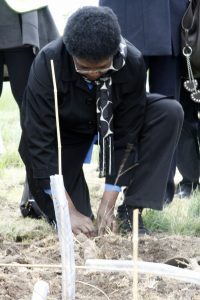 Mojatu Foundation is a Charitable Incorporated Organisation and works to empower and support Black, Asian and minority ethnic (BAME) communities in Nottingham at risk from ongoing prejudice and whose needs are often overlooked.
Our work tackles discrimination and helps these communities who often experiencing racial inequalities to have the opportunities, skills, and tools to feel they can participate in the wider community. That includes providing new migrants and refugees with the skills and training they need to integrate into life in the UK.
Our diverse community media, which includes Mojatu Magazine and Radio initiatives via FMB Radio, seeks to empower and represent the people we work with through inspiring stories about their communities. We are experts at engaging BAME communities, especially those of African and Asian backgrounds on issues of health, training, employability, and engagement.
Our trust in the community enables us to work as a bridge between people and the professionals, like schools and the police, who work for them. These insights also inform policymakers ensuring the needs of community members are better represented in longer-term decision-making.
We target disadvantaged communities especially women and girls, tackling female genital mutilation (FGM), supporting people with mental health issues, refugees and asylum seekers, and community organisations, within multi-lingual and multi-cultural settings hence offering culturally sensitive and focused solutions.
Girls and women are at the centre of what we do, and we run and support girls and women empowerment initiatives both in the UK and Africa. We believe when you improve a girl's or woman's life through education, training, health, safety and opportunity, these changes have a positive ripple effect. As an educated mother, an active, productive citizen and economically empowered, she is the most influential force in her community to break the cycle of poverty.